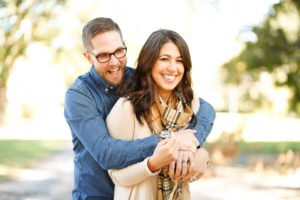 Orthodontists specialize in correcting irregularities and misalignment in teeth and jaws. Dr. Mani Alikhani and Dr. Tom Lien of The House of Orthodontia are each an expert orthodontist near Greenpoint NY. They provide treatment to countless patients who are suffering from a variety of dental conditions.
Treatment for any dental condition is evaluated during the initial consultation with Dr. Lien or Dr. Alikhani of the House of Orthodontia. The most common form of orthodontic treatment is braces. You may think of braces as metal headgear, but advancements in orthodontic technology have helped to develop a broad range of choices in braces.
Types of Braces
Traditional, metal braces
Clear/Ceramic braces
Invisalign
Invisalign Teen
Self-ligating braces
There is a lot to consider when choosing the type of braces that are most appropriate for you. Dr. Alikhani, Dr. Lien, and the team at the House of Orthodontia can help pinpoint the best option for you once they have evaluated your condition and learned more about your lifestyle.
Orthodontist Greenpoint NY
An orthodontist can help remedy a number of problems involving a person's teeth. They include (but are not limited to):
Underbite
Overbite
Crowding
Generally strange spacing
Crossbite
Openbite
As an orthodontist in Greenpoint NY, Dr. Alikhani and Dr. Lien each work hard to create a comfortable environment for current and new patients, alike. We understand that orthodontic work can be scary for some, but with The House of Orthodontia, you can put your fears to rest and each visit will give you a reason to smile!
---
Dr. Alikhani, Dr. Lien, and the team at House of Orthodontia are each an expert orthodontist. If you have any questions pertaining to braces, clear braces, Invisalign, or Invisalign Teen in Greenpoint NY, Cobble Hill, NY, Brooklyn Heights, NY, Boerum Hill, NY, East Village, NY or the 11201 zip code area, or would like to schedule a complimentary consultation with Dr. Alikhani or Dr. Lien, contact House of Orthodontia at: (718) 852-4414.