Tiffany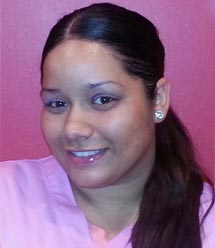 Hi I'm Tiffany and I work as a receptionist at our office. I enjoy being able to help patients with their appointments and payments. It's my pleasure to greet patients and answer any questions. I enjoy seeing the patient smile after their treatment is done. Our doctors are fantastic and they love to make our patients feel comfortable and happy. I cherish working here and love to help you out with anything I can. Click here to email me
for concerns regarding your appointment.
Ivelisse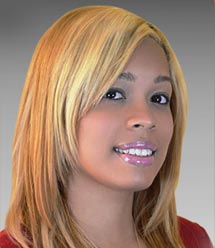 Hello! I'm Ivelisse and I am a dental assistant here at our office. I enjoy greeting our patients with a warm and friendly smile and enjoy their kindness and appreciation. I love seeing the change in our patients' confidence after they see their final results of their treatment – a new beautiful smile! Our doctors show so much dedication to the patients that it makes me constantly proud to be a part of the team. We all work together to help and serve our patients.
Calvin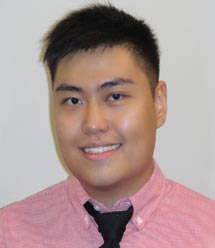 Hello, I'm Calvin and I am our financial and insurance coordinator. I enjoy meeting with our patients and creating a financial plan that works for them. I absolutely love my job and look forward to coming to work each day at the House of Orthodontia. Our doctors not only love what they do, but they also treat everyone as a family member and are impeccable about providing the best orthodontic work possible. Click here to email me with any questions or concerns.
Yam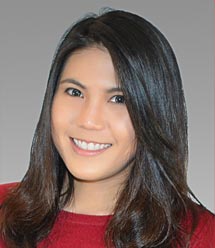 Hi, I'm Yam! I work here as our clinic manager, making sure everything goes smoothly on a daily basis. It is always my pleasure to provide honest and scientifically-based answers to our patients' questions. I love using my knowledge in pediatric dentistry and orthodontics to help patients understand more about their treatment. The environment here at the office is very warm and welcoming, making the day fun and filled with energy.
Education:
D.D.S. from Chulalongkorn University (Bangkok, Thailand) in 2007
Advanced program in Pediatric Dentistry at NYU in 2009
Advanced program in Orthodontics at NYU in 2010