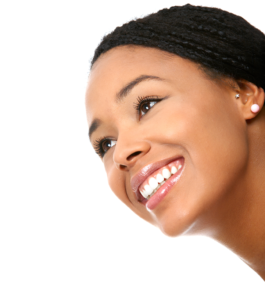 Dr. Mani Alikhani, Dr. Thomas Lien and the team at House of Orthodontia are certified Invisalign providers in the living area of Brooklyn Heights, NY. They are able to decide whether Invisalign is right for your orthodontic needs.
Invisalign is clear, comfortable and removable. It uses a set of nearly invisible aligners that are hardly noticeable on your teeth allowing you to smile more confidently even during the treatment. Invisalign is made with 3-D computer imagine and has been proven to be just as effective as other orthodontic treatments such as braces.
How does it work?
For about two weeks you were these clear aligners without removing them only to eat and drink. After the first initial two weeks you visit the team at House of Orthodontia in the working area of Brooklyn Heights, NY to be sure your aligners are fitted well.
After the first two week visit, Dr. Lien and Dr. Alikhani suggest you visiting at least once every six weeks to ensure that the treatment process is moving forward and to replace the clear aligners with the next in series until you reach the final straightened position that they prescribed for you.
It takes about 9 to 15 months for the treatment process to be complete with about 18 to 30 different clear aligners depending on the severity of your problem.
Invisalign clear aligners can be removed to eat and drink as well as to brush and floss your teeth which helps keep your oral hygiene intact. They are designed to not interfere with your lifestyle since there are no metal brackets or rubber-bands you have to worry about which means less time spent at the doctors office getting adjusted. You can also view your Invisalign treatment virtually when you first start to see what the end result will be for your teeth.
---
Dr. Mani Alikhani, Dr. Thomas Lien, and the team at House of Orthodontia are expert orthodontists. If you have any questions pertaining to braces, clear braces, Invisalign, or Invisalign Teen, there are 2 convenient locations; Brooklyn – Cobble Hill, NY, Brooklyn Heights, NY, Boerum Hill, NY; or Manhattan – East Village, NY, Grammercy Park, NY, Stuyvesant Town, NY.  Schedule your complimentary consultation today and contact House of Orthodontia.