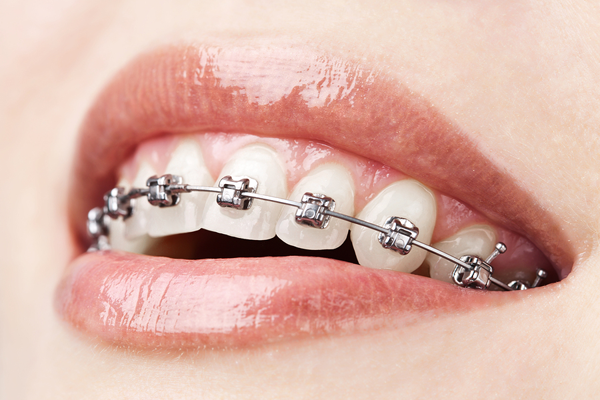 Braces are the most common orthodontic treatment for patients in the surrounding area of Brooklyn, NY. Dr. Mani Alikhani, Dr. Thomas Lien and the professionals at House of Orthodontia know that the orthodontic treatment of braces aren't just for teens and they are happy to treat adult patients who may want to correct misalignment's or straighten their teeth
One in five orthodontic patients are over the age of 21. It's okay for adults to want to improve the appearance of their smiles. Although braces are discouraging for most adults there are different types of braces to consider that can fit into your lifestyle.
Some of these include:
Traditional metal. These are the most common form of braces. They are made of high-grade stainless steel to make up the brackets. The arch-wires and rubber-bands are what help to hold the brackets together. You can even customize the rubber bands by adding color to make them more unique.
Self-Ligating. Made with the same material as traditional metal, self-ligating doesn't require arch-wires and rubber-bands. This creates less friction on your teeth and not as many appointments to the orthodontist.
Clear/Ceramic. They are made from a ceramic or clear material which makes them less visible on your teeth. It's mainly used on adult patients who have more cosmetic concerns. Although they are less noticeable they require a bit more attention to oral hygiene since they are larger and more brittle of material.
Lingual. Hidden behind the teeth they are basically invisible when you smile. They are customized to match the exact shape of your teeth.
Braces can come in all shapes and forms, so no one is forced to use one specific kind. For adults it allows them to have other options than the traditional metal brackets in your mouth, so they can incorporate a smile they are comfortable with in their daily routine. However, what all these kind of braces have in common is the end result of having a confident smile with the team at House of Orthodontia.
Dr. Mani Alikhani, Dr. Thomas Lien, and the team at House of Orthodontia are expert orthodontists. If you have any questions pertaining to braces, clear braces, Invisalign, or Invisalign Teen, there are 2 convenient locations; Brooklyn – Cobble Hill, NY, Brooklyn Heights, NY, Boerum Hill, NY; or Manhattan – East Village, NY, Grammercy Park, NY, Stuyvesant Town, NY.  Schedule your complimentary consultation today and contact House of Orthodontia.